Kennard Consulting design tailor-made software for all types of businesses. From financial advisers to marketing companies, we create software that works for you.
Explain your frustration with your current software, or let us work with you to identify how technology can improve your business. From web sites to e-commerce solutions, from inventory tracking to customer databases, we do it all. We will analyse what you need, build the solution, test it, train your people, and then provide you with ongoing support. Our offering is end-to-end, so you won't be on your own once we've finished developing the product.
At Kennard Consulting, we believe that everybody should have great software. We pride ourselves on individual attention and a focus on quality.
Strategy
Planning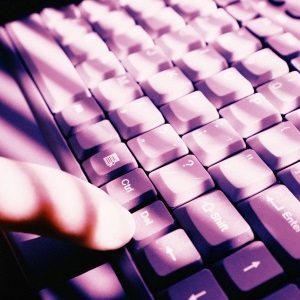 Build
Industry Awards
Investment Trends: Best New Advice Technology Application
Winner: Wealth Projector
Citi Mobile Challenge
Finalist: Wealth Projector
AFA Practice of the Year
NSW: Wealth Projector
CANSTAR CANNEX Award
Innovation Excellence: One Central
Rainmaker Excellence Award
Special Mention: One Central
ASFA Award
Excellence in Member Communication: One Central
Financial Literacy Awards
Shortlisted: Outstanding Application in Communication
JCP Expert
JSR-299 (CDI) Expert Group member
JDK Star
Contributions to the Java Development Kit
Academic Awards
Australasian PhD Thesis Of The Year
Computing Research and Education Association of Australasia
Grand Prize Winner
Wollongong Hackathon
Highest Academic Achievement in Computer Science
University of Nottingham
Volunteer of the Year
Volunteering NSW, Primary Ethics
Speaker Sessions
OIM Technologies
JavaScript Jabber podcast
Metawidget and Node.js
Node.ninjas, Sydney
Metawidget and Angular JS
AngularJS User Group, Google Sydney
DRY UIs
JavaOne, San Francisco
Metawidget and JBoss
Red Hat Summit, Boston
Developing with Java EE
Java User Group, Sydney
Self-generating JSF components
Java User Group, Atlassian HQ
Dr Richard Kennard is a programming genius and passionate about his trade. In addition to his programming capabilities, Richard is a great guy who understands the balance of having some fun and delivering a timely solution for our clients. I highly recommend Richard both as a programmer and a person.
Richard has led the way with code quality, testing, a willingness to debate for the greater good and a great attitude to getting things done.
The end result was a high quality, extremely reliable, and extendable product. I highly recommend Richard and look forward to working with him again in the future.
Richard achieved a number of significant achievements in his PhD including the application of action research in concert with development, well recognised papers in the area, and a product that has intellectual, engineering and application integrity. His PhD was an unheard of achievement in project management.
Richard's implementation of the Decision Engine was one of the most impressive pieces of programming I have ever seen.
Academic Publications
Industry White Papers
What Good is an OIM?
Metawidget, Open Source
Case Study: Telefonica Health Portal
Metawidget, Open Source
Case Study: JBoss Forge
Metawidget, Open Source
Case Study: Global Navigation Satellite System
Metawidget, Open Source
Case Study: Flexible Dispersion Modelling
Metawidget, Open Source
Adoption Studies
Metawidget, Open Source
Duplication in User Interfaces
Metawidget, Open Source